ELEMENTARY LUNCH MENUS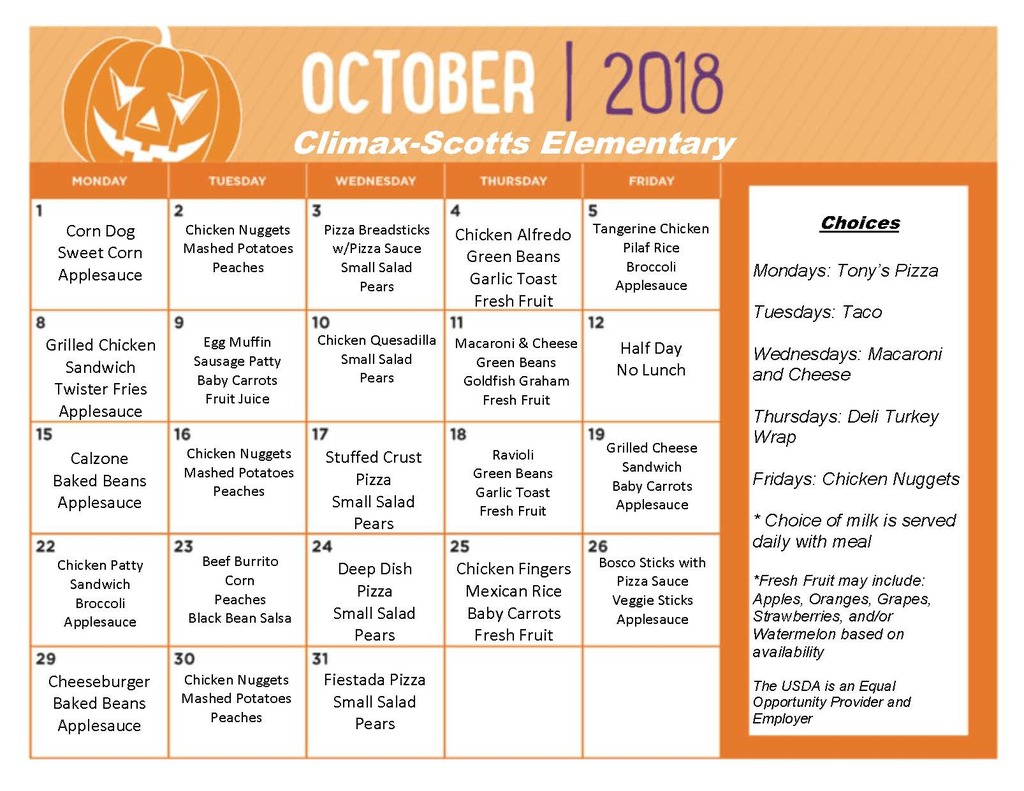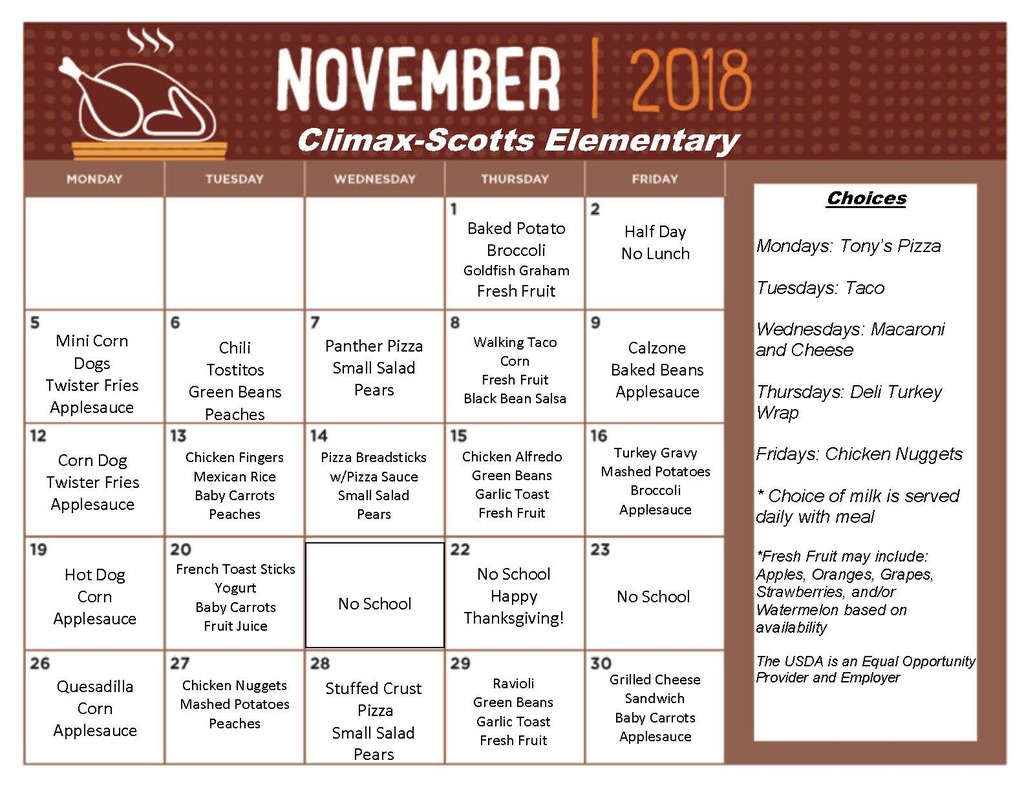 Want to set up an account for your child to use to pay for their lunches?
Click the icon below to set up the account.

Climax-Scotts Community Schools make every effort to provide a high quality web site with information and links that facilitate the accomplishment of our educational mission. Because of the unpredictable nature of the Internet however, we cannot be responsible for the content of pages not directly linked to this web site.