EMPLOYMENT OPPORTUNITIES
Climax-Scotts Community Schools has the following position(s) available for the 2019/20 school year:
Climax-Scotts Elementary School
(2) Full-Time General Education Teachers

Climax-Scotts is seeking 2 (two) highly qualified teachers for a first grade and fifth grade vacancy.
Applicants must have a valid Michigan Elementary Teaching Certificate and meet all federal and state requirements to be highly qualified. Experience working with lower elementary children preferred but not required. Applicant must enjoy working within a team and possess a positive attitude who is willing to learn our systems.
Climax Scotts Elementary offers small class sizes, a dedicated and supportive administration, staff, and community, as well as an excellent, well-trained support staff who are committed to assisting teachers and students.
Accepting only online information to: rbush@csschools.net and tpeters@csschools.net
Please Include: Cover letter, resume with transcripts, copy of teaching certificate, and three letters of recommendation.
Deadline: Until Filled
.................................................................................................................................................................
Climax-Scotts Jr./Sr. High School
Part-Time (.67 FTE) Woodworking Instructor
Career and Technical Education (CTE)
The Woodworking Instructor shall deliver the State of Michigan Curriculum as regulated by the Office of Career and Technical Education to 1 section of students in the Woodworking Program (CTE). The instructor will also be responsible for teaching 2 sections of MS Woodshop.
Job Qualifications:
Standard CTE Certificate, Occupational Education Certificate (OEC), or Annual CTE Authorization in Woodworking (48.0701) preferred but would also accept the following CIP Code Endorsements: Carpentry (17.1001), Construction and Maintenance (17.1000), Construction Trades (46.000), Construction Trades (46.9901), or Millwork and Cabinet Making (17.3601).
Or, if no CTE Certificate or Authorization, the ability to qualify for Annual CTE Authorization which requires a minimum of 4,000 hours of paid recent and relevant work experience (within the past 10 years). The work experience must be related to this industry.
Communication and business networking skills required.
Must possess excellent organizational skills, technology skills, be detailed and team oriented.
Experience working with high school age students and diverse student populations preferred.
Specific Duties and Responsibilities
Instruct students by lecturing, demonstrating and using audiovisual aids and other materials to supplement presentations.
Prepare course objectives and outline for course study following curriculum guidelines or requirements of state and school.
Assign lessons and correct student work.
Administer assessments to evaluate pupil progress, record results and issue reports to inform parents of progress.
Keep attendance records.
Maintain a positive system of classroom management.
Meet with parents to discuss student progress and problems.
Participate in faculty and professional meetings, educational conferences and teacher training workshops.
Perform related duties such as sponsoring one or more activities or student organizations.
Assisting pupils in selecting course of study and counseling students in adjustment and academic problems.
Manage program accounts and projects, working within budget and scheduling requirements.
Confer with advisory members to discuss curriculum requirements, industry standards and to coordinate activities.
Teaches knowledge and skills in woodworking Develops lesson plans and organizes class time so that preparation, instruction, shop work, and clean-up activities can be accomplished within the allotted time
Demonstrates materials, equipment, tools and processes using standard or teacher-prepared models, mockups, sketches and other instructional aids Guides students in selection of appropriate projects.
Provides individual and small group instruction to adapt the curriculum to the needs of pupils with widely varying intelligence and manual skill levels, and in order to accommodate the variety of projects worked on simultaneously Instructs students in the use of eye protection and safety guards and in the use, care and safe operations of tools, machines and equipment.
Maintains surveillance over storage and use of school-owned materials, equipment and tools to prevent loss or abuse.
Makes minor repairs to tools and equipment as required. Evaluates each student's performance, knowledge, and skills in course being taught Identifies student needs and cooperates with other professional staff members in assessing and helping students.
Establishes and maintains standards of pupil conduct needed to provide an orderly, safe, and productive environment in an activity-type classroom with potential hazards
The above is intended to describe the general content of and requirements for the performance of this position. It is not to be construed as an exhaustive statement of duties, responsibilities or requirements.
Accepting only online information to: rbush@csschools.net and bcole@csschools.net
Please Include: Cover letter, resume with transcripts, copy of valid certification, and three letters of recommendation.
Deadline: Until Filled
---
CLIMAX-SCOTTS COMMMUNITY SCHOOLS NEEDS BUS drivers!

High school diploma or equivalent required. The individual must have: a valid Michigan drivers license, a positive driving record, and be able to obtain, within 60 days, a Commercial Driver's License with a P (passenger) and an S (school bus) endorsement. Must have the ability to manage students' behavior during transport, an excellent attendance record, be self-motivated, positive, and team-orientated with the ability to work cooperatively with staff and students. Must have the ability to read and understand maps. Must pass the State Skill Test, State Written Test, Department of Transportation physical and MDE Basic Training Program. Must be proficient in handling and maneuvering a school bus. Training is provided. If interested, please contact Tim Bridges, Transportation Supervisor (269) 746-5130 or via email at: tbridges@csschools.net.
Please check back often as opportunities are posted as soon as they become available. Thank you for your interest in Climax-Scotts Community Schools!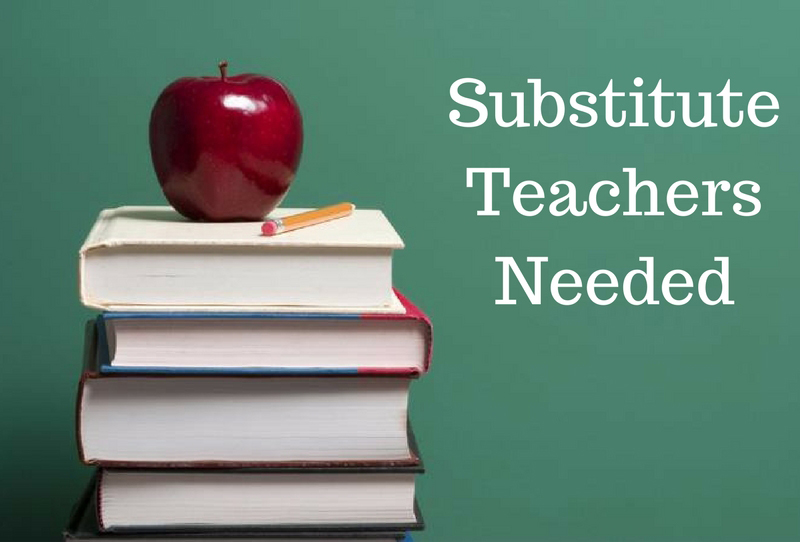 Climax-Scotts Community Schools is looking for substitute teachers for both the Elementary and Jr./Sr. High School
The minimum requirements for a substitute teacher are:
Criminal background screening
Valid Michigan Sub Permit (Associates Degree/At least 60 credit hours in any program of study)
OR
Criminal background screening
Valid Michigan Teaching Certificate
Pay Scale: Full Day $75.00 / Half Day $40
Climax-Scotts Community Schools utilizes an outside staffing agency - EduStaff - to fill substitute teaching positions. If you are interested in subbing, please visit the EduStaff website.